Typical Q / A
This Web Page tells you everything you need to know to order with Step-by Step Instructions.

Please Read and Understand this page Before You Go to Shopping Cart, or before you *Contact Customer Service.
(*Most if not all of your questions are answered below.)


Must Check your Clearance and know the Proper Size and Model # required.

If you study and follow these Simple Instructions, You will Have a Good Experience with our Technology and Many Years of Useful Service Life.


Many of our customers are repeat, or word-of-mouth clients!


How To Order SnoClaws and / or GoClaws

First determine which product is best suited for your application.

Reminder *
Must know the SnoClaws or GoClaws Model # required to fit your tire size prior to order entry. Tire size selection charts are contained within these pages. Click on above blue links and find the model number that relates to your tire size.


~Question & Answer~


Will Flex Trax GoClaws, or SnoClaws fit my vehicle?
We can accurately suggest a size and model to fit your tire, but
?It is impossible for us to verify the wheel clearance of every make and model vehicle ever manufactured with various wheel / tire optional packages.

Important Note *Be sure to check your clearance!
* Simply Rub your Hand on the inside of your tire, as you verify your tire size.

How many axle sets do I Require?
Most Folks purchase 1 axle set to fit their drive axle only.
If you have an AWD you fit onto the drive axle with the most clearance.

As an Option, Some Folks Buy 2 sets for their AWD for Improved braking and steering and In case they wish to climb a tree! :-) Note-Just Kidding-Please don't attempt this Stunt!


How many sets do I need if I pull a trailer?
In addition to the above suggestions, we highly recommend that you fit at least 1 braking axle of the trailer.


Would Flex Trax GoClaws, or SnoClaws fit my Dual-Wheel (Dually) Truck?

Yes, Flex-Trax can be easily mounted to your outside tires.
We suggest using the SnoClaws on smaller Dual wheel Trucks due to inner tire clearance and you have an option to install->

Either SnoClaws or GoClaws on the Larger Fleet Size Vehicles.

Being rubber, can I travel at Interstate speeds? No!

What is the top speed while the product is on the vehicle? We must restrict the speed limit to 30 MPH (due to insurance), but have tested well beyond this speed. *Note- We say 30 MPH and this does not mean that you can travel at this speed if it is unsafe to do so. *Use common sense!

NOTE- Destructive Testing-> (We have intentionally tried to push Flex-Trax to its Extreme Limits with 55-60 MPH for a 10 mile stretch (see- Ambulance and Fire Truck in this video), and in other testing traveled for over 800 miles on Hot / Dry Pavement and the result of this very demanding testing was- very little wear to the Trax, and no issues at all with the Centrifiqual Forces applied. (DO NOT TRY THIS AT HOME! :-)

Can I buy Replacement Parts for My Flex Trax GoClaws, or SnoClaws?

Yes...
Within Our 3-Year Warranty it Cost You Nothing!
Beyond this term, Both SnoClaws and GoClaws can be easily repaired. Contact Technical Service to discuss your requirements.

"Just got the replacement part. ?I'm once again ready to take on the next storm!
Love your product!

Many thanks,"
Ron

Three Year Manufacturer's Warranty!
We guarantee that all of our products perform as we say. See what our actual users say about->
GoClaws & SnoClaws.



Everyone is so confident at Flex Trax, that we provide the only 3-year manufacturer's warranty on any type of tire chains sold today. Try to find any warranty on all other snow chains, and you will not. Our merchandise is covered by a manufacturer's warranty against material, workmanship and / or defects.


Hours of Operation
Monday through Friday 9:00 AM-9:00 PM EST
Chattanooga


LEGAL IN ALL 50 STATES
& Canada


Many of our customers are repeat,
or word-of-mouth clients!
*See Snapshot of a few to the right panel->

?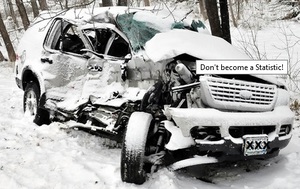 Drivers should always obey the law, exercise extreme caution, and be observant of adverse driving conditions.
The use of our traction products are not a substitute for safe driving or proper judgment by the vehicle driver.
???
???????? Use common sense!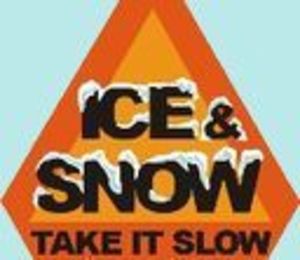 Can I use Flex-Trax on Ice?

Answer- Depends on what type of ice.

We cannot advertise for
"ICE" SERVICE, (Insurance) but If you read what our actual customers say, our technology works very well on snow-packed ice, as well as most all slippery conditions.

"Great news:? The goClaws are installed and just shy of awesome!? those rubber pads have amazing "stick" on the polished ice here in Steamboat." cheerio!? -gordo

We are allowed to advertise for>

Mud -Slippery Grass - Sand-Snow & Snow-Packed Ice

ICE ROAD SAFETY->
Note- Park your vehicle once exposed to Black Ice!

Special Blend Polymer Rubber
Special Proprietary Blend of Polymer Rubber which we maintain as a well guarded Trade Secret.

Flex-Trax is designed with a Special Polymer Rubber which resist elongation with excellent rebound memory. Said materials are abrasion resistant, split / tear / cut resistant, cold stress cracking resistant, UV and mold resistant.* Our materials are designed to provide excellent frictional adhesion when needed, without suffering premature failure from abrasive wear.** The traction pads become softer once exposed to dry pavement use resulting in a ***smoother ride, and become harder to bite into snow and snow-packed ice once exposed to these conditions. Clients that have properly cleaned and stored our product have reported an average service life of 6-8 years. Our materials being FDA Approved for Direct Food Contact, you may even eat your lunch on them once cleaned! :-)

This Inventor asked the question, "If metal is such a good traction material for highway service, why then are tires not made of steel?" Answer- Rubber has better coefficient of friction than does steel in all situations. For this reason, Ice Skate Blades are made of Steel not rubber!

* We have hit the unit with a 20 Lb sledge hammer at -40F without even a dent.
** We have tested to over 800 miles on hot dry pavement with negligible wear.
*** We have reports that users with a hydraulic suspension do not receive a smoother ride in temps below freezing.

?
I was on a solo winter backpacking trip in northern Michigan. Having to use the set of Go Claws on the rear of my F150 4x4 due to the 2ft of snow on the hilly, remote logging roads, I was amazed at how these things took on the terrain! A confidence booster for sure. After a week in the bush, another foot of snow mixed with ice accumulated. I made it out of there without a hiccup. Go Claws can provide plenty of fun, white knuckled adventure! Awesome customer service too!
— J. P. Koester