SnoClaws for Tight Inner Fender Clearance.
SnoClaws designed for Small and Large vehicles with tight inner clearance requirements features user-friendly ratchet buckles.
When we say "Self-Cleaning" it means that the trax chambers grab the materials and throw it away from the surface of the tire.
Safer and more Confident!
"...Immediate different level of confidence on the road. Your product is the only reason I made it past the most difficult road conditions I have ever been on! ...I am totally sold on your product!"
Danut Batin

"...My driveway is another good test because it is a steep sheet of ice. I could drive up the driveway and stop half way, and start out again without loosing traction. I was also able to back up the driveway slowly without loosing traction." Todd Olson
"Worked Brilliantly and were very easy and quick to put on!"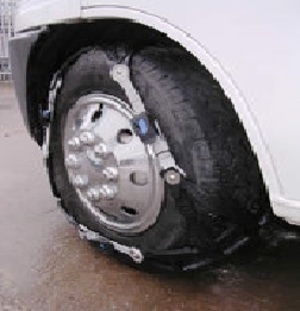 "I just wanted to write to say thank you so much for sending the snoclaws all the way to me in NZ, they arrived quickly as you said they would, and we used them on the weekend to get our van out of the ski-field car park where there was a lot of snow on the ground and an uphill slope.They worked brilliantly and were very easy and quick to put on even in the cold. I am glad that we now feel a lot safer and more confident getting up and down from the skifields in NZ."

Kind regards
Anna Graham
Tire size Selection Chart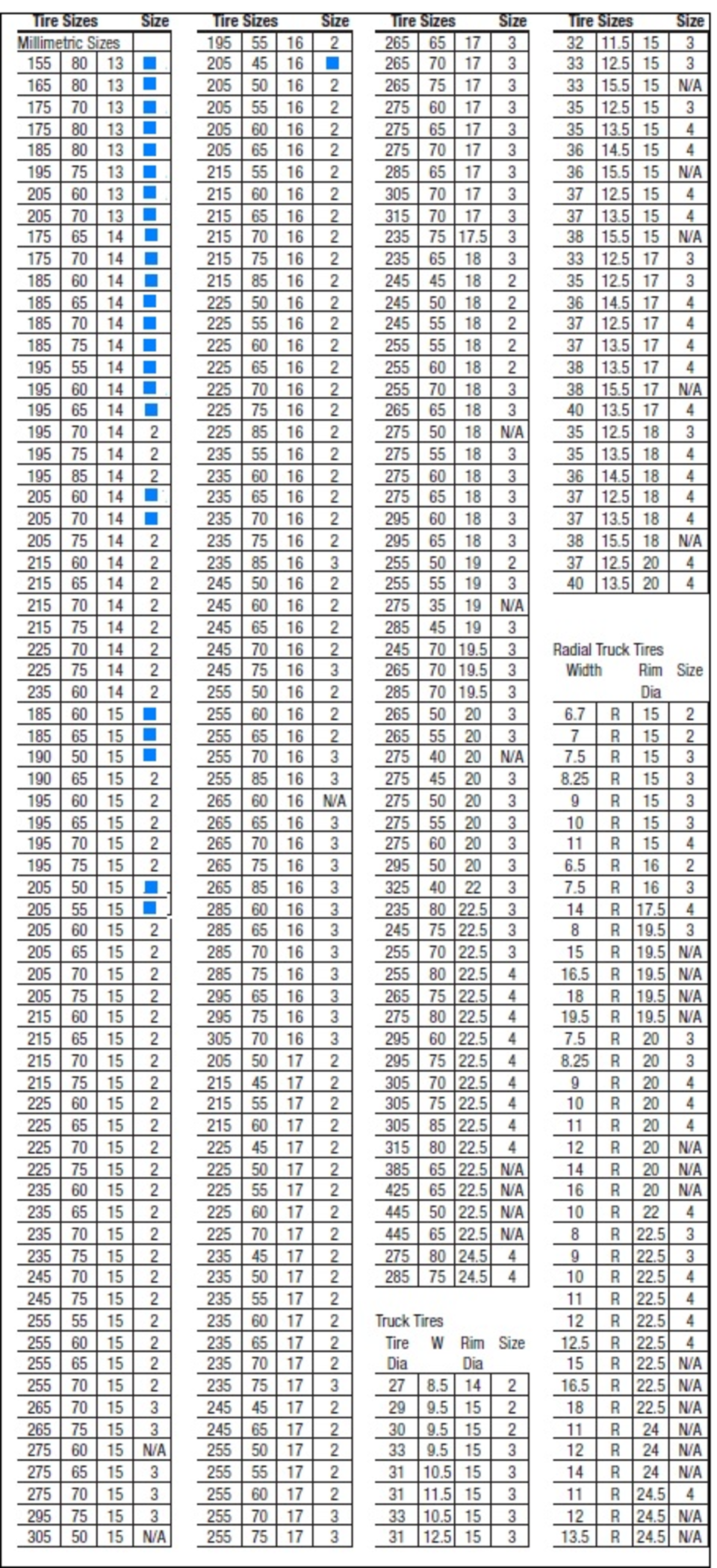 Flex-Trax is designed for a wide range of adjustment and should Not Need Strap cutoff for Standard Tires that are Not Low Profile.
(click on aspect ratio link below)
Standard Tires- e.g 245/75/16

NOTE* Remove Excess Strap length!
Tires with Low Profile e.g. 45-50-60-65-70 Aspect Ratios

*Cut the straps (remove excess strap length) to approx 1"-2" beyond the buckles of the mounted set in a taunt position. *(Strap length should not over ride adjacent trax.) See Illustration below

We have embedded a ruler into backside of ladder straps for your convenience.

Mark cutoff length and because the straps are now durable urethane, you must bend as you cut to remove excess strap length.
(Careful with sharp objects!)

Note* Be careful not to remove too much strap length which would prevent insertion into buckles the next time you need to install.

Note** Inside strap length will be longer than outside straps once installed and cut to fit, but this does not at all affect the self-tracking capability.