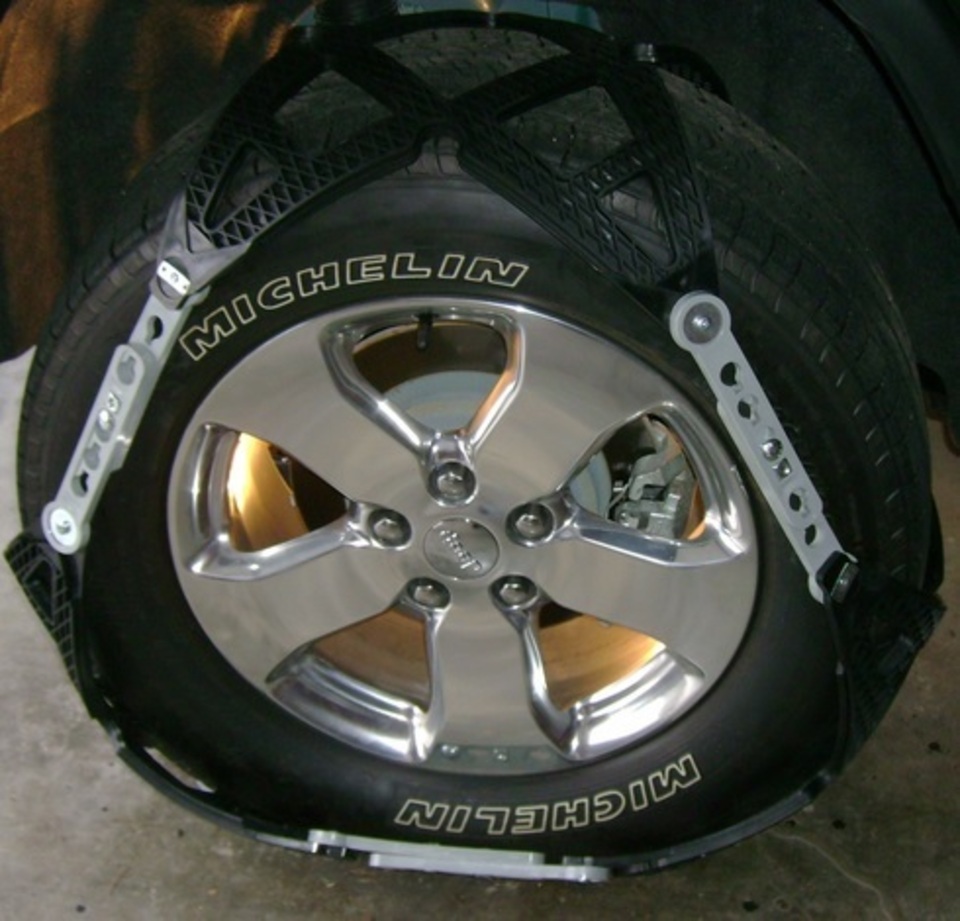 Unique and Well Engineered!

"GoClaws is an alternative to conventional tire chains. I like things that are unique and well engineered. This is why I like Vanagon Westfalia Campers.

GoClaws is without a doubt a unique and well engineered product.

...I blazed through fresh snow that was 10-14 inches deep.

I love these things and can't wait to try them out on mud and sand. When I get a chance this summer to use them off road, I will give another report to let everyone know how they worked.

I can't wait to go four wheeling again! (ok. two wheeling with style)

Update-"I have now used a set of these on my bus for about 10 years. They work great in the snow and mud."

Todd Olson
Buses By the Beach

Note* The above is an excerpt of full report to the right->

GoClaws to Go in Extreme Conditions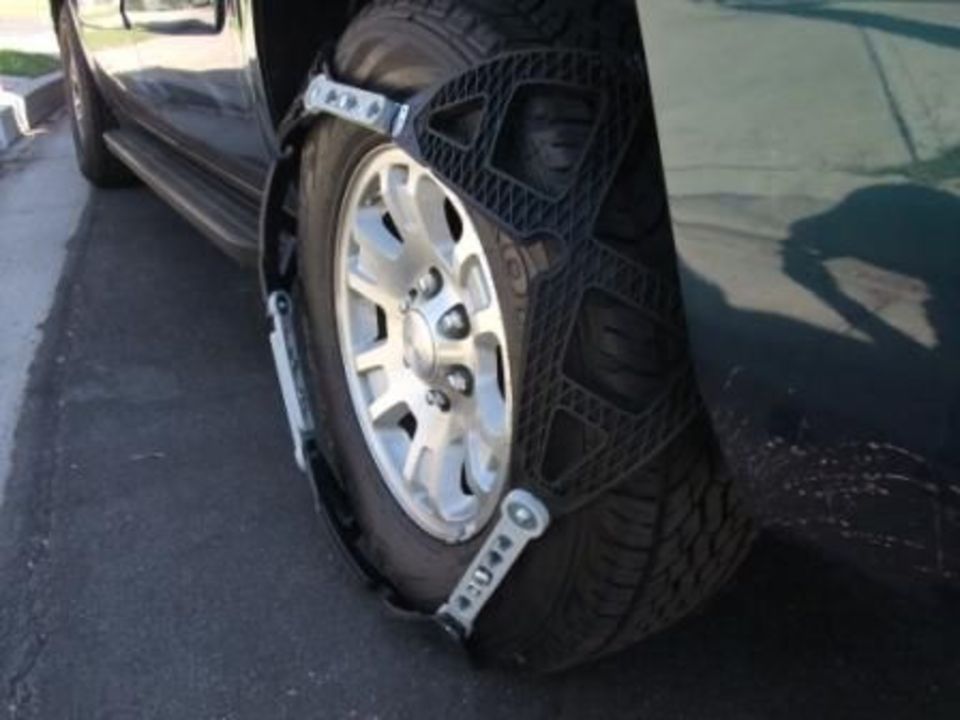 Eliminate All the Pains of Chains!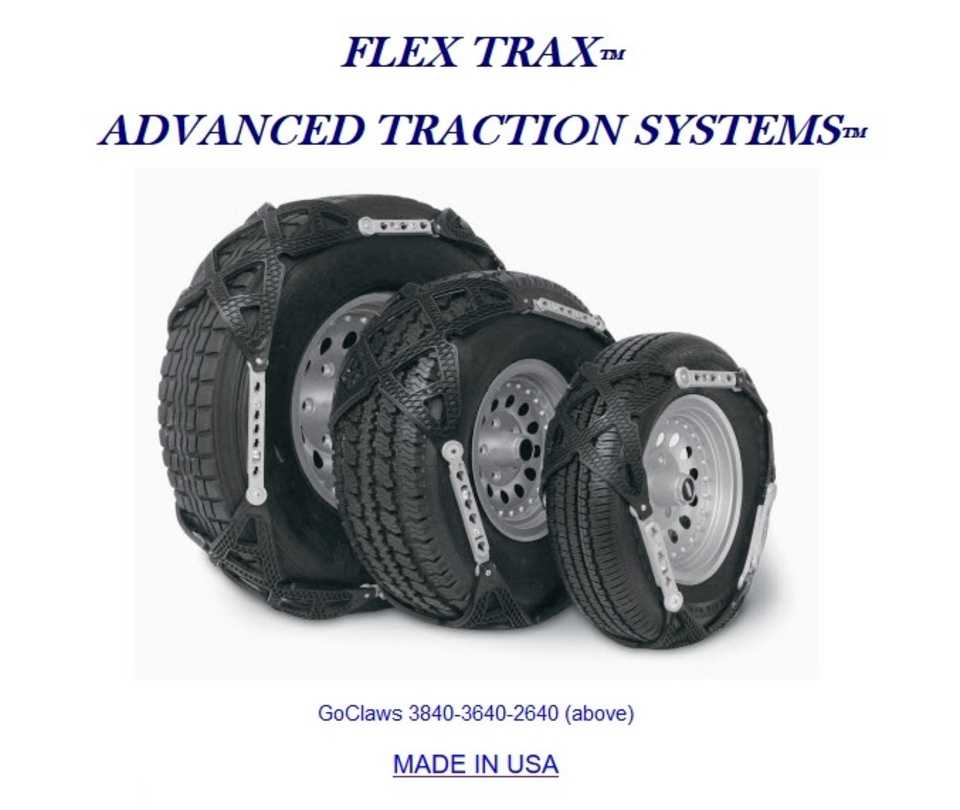 GoClaws Performance Video
Advanced Traction System to replace tire chains. GoClaws can drive through mud, sand, snow and snow-packed Ice.
Easy GoClaws Installation
Installation video that show exactly step by step how to Install GoClaws.
Proper Use of GoClaws Lever Tool -Important Notes Summary-
Many Folks misunderstand the use of the included Lever Tool. All attachment linkages are installed by hand, except for two outside links that require very little effort.? Click on Picture for proper use of Lever Tool and *See Installation Video (Above)
GoClaws Model # at top above your tire size.